Paulding County Hospital Quick Links
Pain Management
Whether it's short-term pain from an injury or chronic pain from an ongoing condition, there are more options for relief than ever before. At Paulding County Hospital, our pain management specialists are here to help pinpoint the source of your pain, treat it and help you get back to living.
We can help you enjoy a pain-free life through a variety of measures including:
Injections
Patches
Drug therapy
And more
We treat patients who suffer from pain associated with arthritis, fibromyalgia, nerve damage, migraines, injuries, surgeries and many other conditions. Don't let pain rule another day. Contact your primary care provider for a referral, or call
419-399-4080
or
419-399-1745
for more information.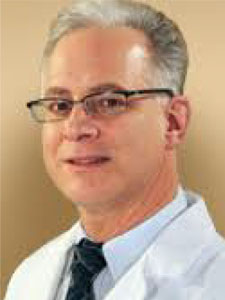 Dr. John Buonocore DO
Doctor of Osteopathic Medicine
Dr. John Buoncore
Dr. John Buonocore is board certified in pain medicine and anesthesia. He completed his pain medicine fellowship at Memorial Sloan Kettering Cancer Center in New York. The Paulding County Hospital Pain Management Center utilizes a balanced, multidisciplinary approach to acute and chronic pain. This approach is focused on returning patients back to their life by improving both pain and function.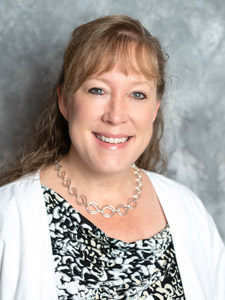 Stacia Springer
APRN, CNP
Stacia Springer, APRN, CNP
Stacia Springer is Advanced Practice Registered Nurse, Certified Nurse Practitioner joined Paulding County Hospital Pain Management Group in July 2018 and helps patients by:
Performing focused and comprehensive physical exams on adult patients with chronic pain conditions in an ambulatory setting.
Diagnosing and developing treatment plans or modifying established treatment plans as needed for patients experiencing chronic pain.
Evaluating x-ray reports and interpreting laboratory studies in the development of patient/problem focused care plan.
Educating and counseling patients on topics involving prescription and/or OTC medications, self-care,  and  health conditions contributing to chronic pain
Working collaboratively with physician and office staff to provide appropriate, safe, and high-quality care to patients in pain management
Performing in-office procedures such as trigger point injections, occipital nerve blocks and Botox injections for treatment of chronic migraines.
Prescribing or recommending pharmacologic and non-pharmacologic therapies in the treatment of chronic pain conditions
Following established safety protocols for prescribing opioids and other scheduled medications.